Gain clearer insights into the expectations of industrial designers and engineers
This summary of the survey results gives parts suppliers a clearer idea of what engineers and designers are expecting when it comes to technical content.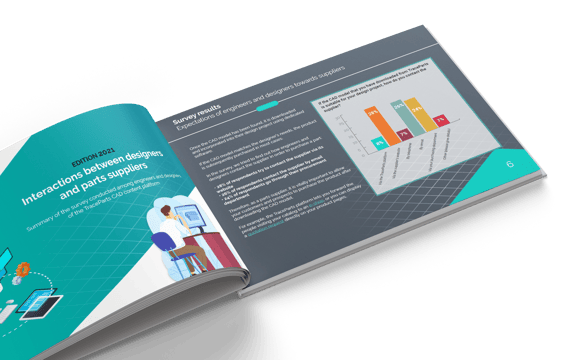 The 2,563 design professionals interviewed are users of the TraceParts CAD content platform. The survey was circulated over our platform during October and November 2020 and was available in English, French, German, Spanish and Italian.
The respondents work in the CAD sector and most are designers or engineers.